The first time I heard Lana Del Rey's music, despite hearing the name swung around on the radio or by people on Tumblr, was watching
Made in Chelsea
, believe it or not, the channel 4 television show. It was
'Blue Jeans'
, and it was a scene between Caggie and Spencer, somewhat fitting because of the lyrics. But it wasn't the lyrics I was interested in, not really being one for love / romance / depression due to bad love / similar things Lana writes her music about. I was interested in the sulky, blues-ey, 60's voice she had, and a melody that sounded like it suited some sort of coming-of-age film set in America in the 50's, maybe Sofia Coppola's
'Virgin Suicides'
? After discovering more of her music on youtube, I noticed her videos were actually exactly as I had imagined; collections of home videos made by people in the 50's & 60's, with backdrops of vast scenery and the occasional clip of Lana doing her typical moody facial expression. It fit in perfectly to what I had imagined, which is exactly what captures me when it comes to music; automatically drawing me in to find out more about her, her music and why she always sounds so haunting.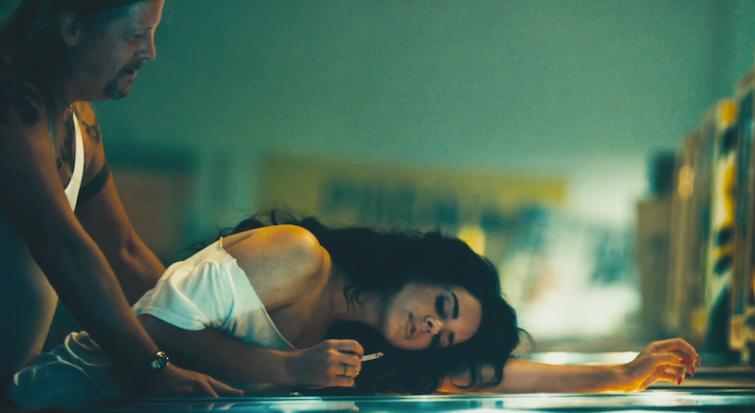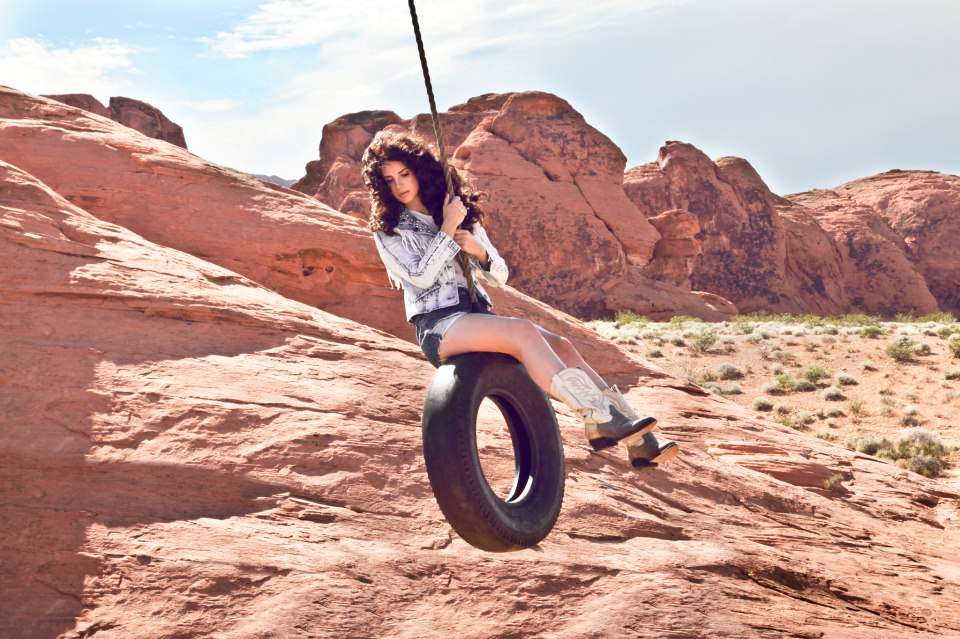 Suprisingly, I found out she tried to make it at fame once before, under her original name Lizzy Grant, and failed due to poor image / poor stage name. She changed her name to Lana Del Rey, which made her immediately sound like a Bond Girl, and changed her image completely. I was also surprised, when I found out she receives heaps of criticism. More than the average amount a twenty - something American female singer receives. People say she's ugly, that she has had too much plastic surgery, that all her songs sound the same, that she can't sing. I think all of these things are actually positives and add to her unique image and sound. She isn't trying to prove or say anything, unlike other modern day female singers (dare I say -
Lady Gaga
?!) Lana is simply singing about herself, her experiences in life, love and romance. Therefore, should not be receiving criticism as she isn't causing a stir, or rebelling. Why do people hate her so much?!
For those of you who aren't familiar with Lana or her music, she has recently, (well, in the past 6 months) re - released her album to a double album, named 'Born to Die: the Paradise Edition'. Featuring new songs, and a couple of songs she released under her Lizzy Grant name, which didn't make it big at the time. Favourites are '
Yayo'
, a cover of '
Blue Velvet'
by Bernie Wayne & Lee Morris, '
Cola'
and '
Ride'
. Lana likes to describe herself as a
'Ganster Nancy Sinatra'
, but I think she sounds more like a girl with a lot of stories to tell, an ability to sound like an echoey 50's record playing on speakers at a drive-in before the movie starts, and an American patriarch, (nothing wrong with that.) '
Ride'
in particular, is a favourite, featuring a ten minute long video, with a very inspring beginning and end speech about her life; so I thought I would attach some stills from the video (above and below) so you can see how amazing it really is.